MCD: New Evo 3 Race Runner Sport PLUS
The new Evo 3 Race Runner Sport will not be ready for another 2-3 months whilst the new shock absorbers are being developed.
All other parts of the car are ready now - so to bridge the gap for those keen to buy a Sport specification car now and not wait any longer, we have made the new Evo 3 Race Runner Sport "PLUS"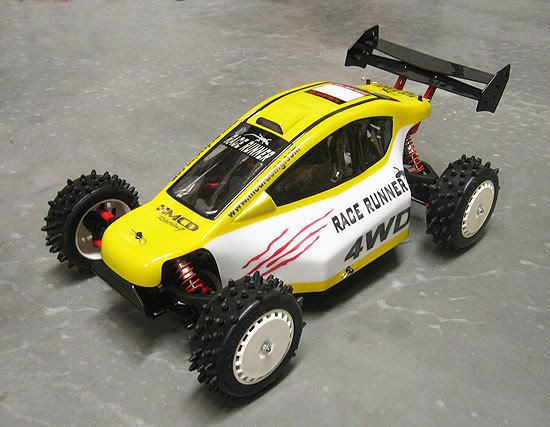 This is a limited edition model that uses the same type of full specification shock absorbers from the Evo 3 Competiton Race Runner, but with medium stroke on the front and long stroke on the back making it comparable to the previous Evo 2 Race Runner Sport in this respect.

This will be a very good car for just £799.00 including a new spec. CY 26cc engine - so if you like the sound of a full pedigree mid-engined large scale 4wd car for less than many 2wd cars - grab one now while you can!



The Evo 3 Race Runner Sport with the new type standard shock absorbers is still expected to sell here in the UK for just £699.00 complete with the new spec 26cc CY engine when it becomes available later this year.

When the Evo 3 Race Runner Sport is released with the new shocks and lower price, the limited edition "PLUS" model is expected to be deleted from our range, perhaps making it even more desirable?




The new Evo 3 Race Runner Sport PLUS is available now from any good UK model shop. We can deliver "next day" to your local or favourite shop so you don't have to travel. Order one now and drive it the "next day"!

Fitting radio gear into the Race Runners is so easy - all linkages are pre-fitted, and the servos just "drop in" from above - no need to remove the radio tray, or "fiddle about" trying to fit linkages from underneath!




We suggest x2 large size servos for steering such as the HiTec HS-755MG, or for those with more expensive tastes x2 Rhino servos. These are joined by a "Y" lead so they move as a pair when steering and are protected by twin servo savers.

The throttle/brake can be operated by any normal standard size servo that you trust, alternatively the well designed radio tray lets you fit another large size servo like the ones you have chosen for the steering to do this job - a nice choice - keeping most options open for you.

dealers contact bob@kingcobra.co.uk" onclick="window.open(this.href);return false;" onclick="window.open(this.href);return false;" onclick="window.open(this.href);return false;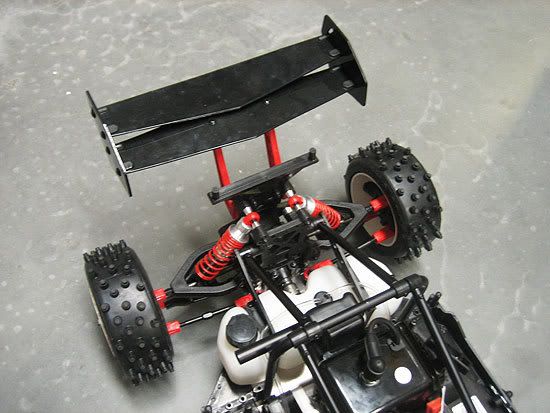 bron: www.kingcobra.co.uk